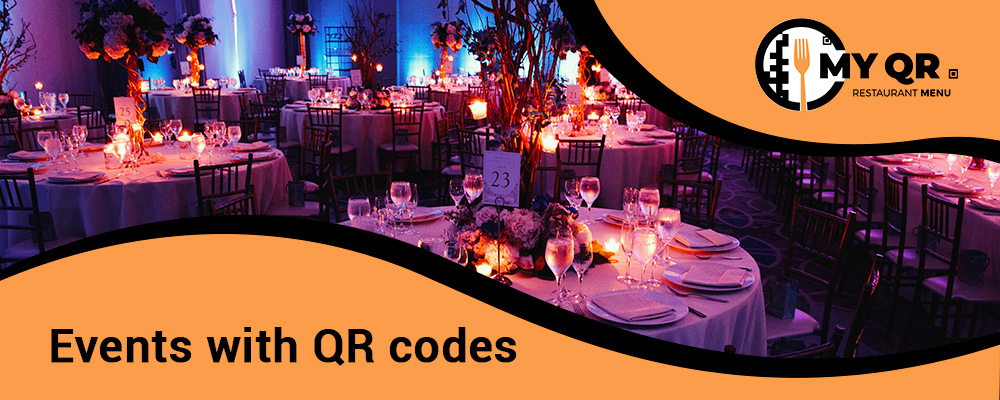 Although it is important to use email and to use social networks intelligently, the use of QR codes in events could make it easier for you and help you more on an organizational level. Below, we will show you how you can manage events with QR codes.
Marketing is a key aspect when planning any event, and sometimes it is the most complicated of all. Planning an event is a long process. It is necessary to use every tool that works to attract an audience and give good publicity.
The QR code will facilitate the transmission of messages during your events.
QR codes can appear on posters, advertisements, or web pages. When users scan them with the camera, these codes are converted into links to specific web pages.
Traditionally, these codes are combined with advertisements or to promote anything to be effective when carrying out marketing actions for event management.
Managing events with QR codes can allow planners to use them in many ways, some of which can be adding the QR code to event invitations and including it in printed event publicity material.
Make your event look attractive
It is possible to generate a specific QR code for each event. The physical QR code can be used for different marketing plans:
-Sale of tickets
-Distribution of posters 
-Include the QR code in the tickets whereby scanning it, you can direct users to web pages that include important information about the event 
-Customer service 
-Reduces or eliminates ticket counterfeiting. By sending a code to each registered user, they are given a unique pass that cannot be duplicated.
-Places QRs at strategic points in the event to share specific information such as schedules, activities, participants, and more.
Managing events with QR codes helps ensure that the information you need to give can be downloaded or viewed with just one scan.