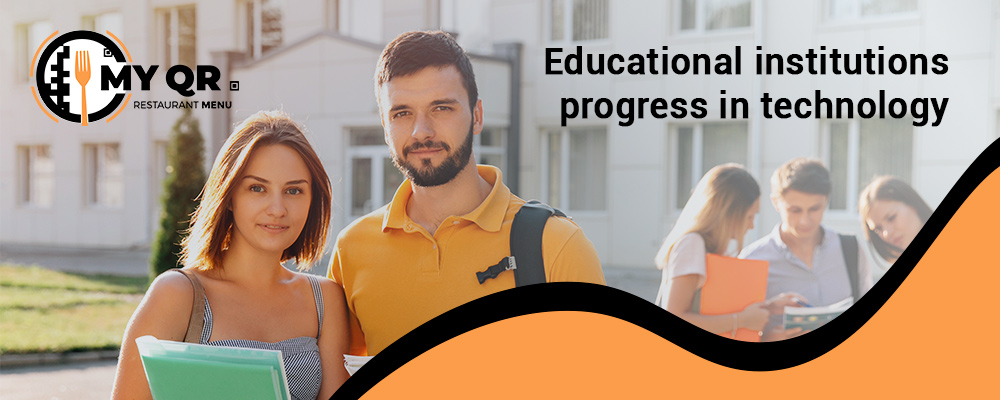 QR codes in educational institutions is beginning to form part of educational strategies worldwide. Although it is not yet so widely used, technological development has led to different areas and institutions to implement QR codes.
The QR code system arrived at the educational institutions
At the educational level, it can be fascinating to use QR codes, but the key is how to do it. Today we bring you some ideas to implement QR codes in educational institutions.
Have you used the QR code in your educational institution?
Complimentary classes
The teacher can use QR codes to support notes and documents. Students can scan the code, redirect them to a page of interest, information sources, or whatever the teacher sandpapers to add to the QR code. This can be done with websites where they can find more information, YouTube videos, downloads, and any study material.
Expand your network of contacts 
As a teacher or student, you can add a QR code to your school card or contact card. By scanning your QR code, people can quickly save your contact details without entering your name or number. This way, students, parents, or other college members can soon contact you.
Video Presentation
A Video QR Code can help you make yourself known before teaching a class or save some exciting courses to watch later. With a single scan, they can discover everything you want, your class schedule, explanations of a specific topic. 
Student Community
The various communications and activities carried out by the student community can be communicated with pamphlets and posters that include these codes. Presentations, minutes, and information for general community use can be synthesized into a straightforward code.
Enhancement of educational resources
Adding QR codes to learning guides, books, and classroom-ready materials, whether it's multimedia content such as videos, audios, virtual maps, graphic organizers, and web page or directions for developing the learning strategy.
No forgetting or excuses
If the assignments are delivered in the form of a QR code, there is no chance that the students will say that they have forgotten the project since the link to the exercise would be recorded on their phone. If they forgot their phone, the teachers could check the students' assignment directly from the URL of the page to which they had directed the work.
Examples that are easier to understand
The links of the QR codes could be directed to interactive examples such as videos, presentations, or games related to the subject, facilitating the understanding of the students and providing a practical idea of the issue, apart from the theoretical one
It is possible to customize your QR codes by using the institution's colors and adding the logo. The possibility to edit the content even after the code is printed is a benefit. Implementing QR codes in educational institutions can be a great idea.